Hotel Touring Wellness & Beauty SPA
1 January 2022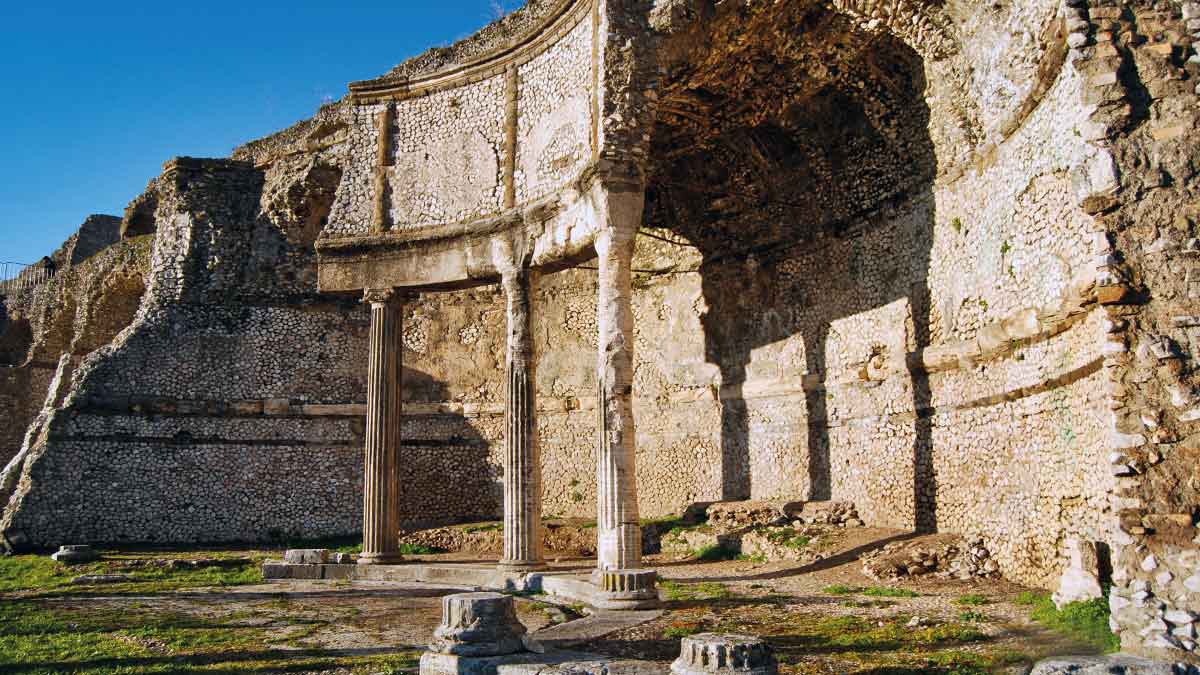 Palestrina
11 September 2022
Abbazia di Casamari (Casamari Abbey)
The imposing entrance faces the access road and to the left there is an aqueduct from the Roman era that crosses a stream. It's the first thing we see, and we are speechless. The church dominates the space that opens up after the portal, where there are many buildings. Everything is built with local stone that changes from pink to grey, depending on the light. As we ascend the entrance steps we begin to see the details of the splendid portal decorated with sculpted figures and softened by a flower with eight petals.
Inside, the church welcomes us with amber plays of light,
and we feel transported upward in a contrast between light and shadow.
The refectory, the chapter house and the cloister with its carved columns, where we see small human faces, leave us amazed and enchanted.