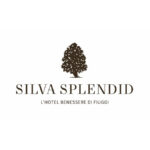 Silva Splendid
28 August 2023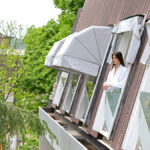 Stay 4 Nights, Pay for 3
28 August 2023
Package dedicated to:
Couples or Single
Number of nights:
7 nights
Aimed at:
People who want to lose extra pounds.
Partners involved:
Silva Splendid - Dottorresa Ada Ciavardini
Prices:
Starting from € 1,510.00
Services included:
7 nights in full board treatment (drinks not included)
Accommodation in double room for single use Standard / Standard double
1 dietary advice and check-up
2 meetings with the dietician
Personalized dietary program for maintenance
Entrance to our fabulous Silva Spa, all to be experienced
10% discount on individual treatments and/or massages (excluding already discounted or promotional treatments)
In addition to the services indicated above, the Silva Splendid offers everyone a weekly program of outdoor activities, excursions and well-being that you can enjoy during your stay
Paid packages and treatments (already discounted) to enrich your stay:
Wonder body package
Starting from € 1,260.00 (20 applications + check-up)
With the exclusive Wonder Body EXECUTIVE we are able to achieve localized weight loss, through targeted treatments and personalized food re-education. It consists of a slimming method, with electrostimulation, electropressomassage, electromud, combined with a food re-education programme. This is possible after having performed a check-up on the computer, a software elaborates a profilometry with impedancemetry for the detection of lean mass and fat mass. All the data collected (weight, height, BMI, percentage of fat, circumference, plicometry and thermography) allow a mathematical elaboration that provides the forecast, expressed in kilograms and centimeters, of the result that can be achieved at the end of the program.
Treatment package
€ 783.00 per person: 1 scrub treatment - 2 draining/lipo-reducing wraps - 3 draining massages - 2 bandages - 2 connective tissue massages - 3 modeling treatments - 1 toning treatment.
Daily walk of 1 hour for 7 days € 175.00 per person.
Personal trainer 45 minutes for 7 days € 350.00 per person.

Information and Contacts
Silva Splendid
The Wellness Hotel of Fiuggi

Corso Nuova Italia, 40
03014 Fiuggi (FR)

(+39) 3665710289 - WhatsApp
 
silvasplendid@silvasplendid.it