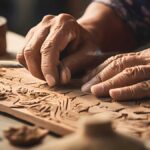 Ciociaria to Discover
6 September 2023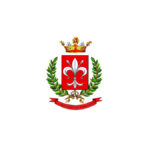 Comune di Ferentino
29 September 2023
Package dedicated to:
Individuals, couples, families and small groups (max 6 pax)
Aimed at:
Curious travelers who love discovering new taste experiences with particular reference to the aromas of wheat and wine.
Duration:
One afternoon and one night (including breakfast)
Partners:
Donna Vittori Borgo Agricolo - Horse Museum Foundation
Prices:
€ 160,00 per person
Description
The tasting includes tastings of 3 types of single-varietal pasta with Cappelli, Autonomia B and Spelled grains according to the protocol developed by the Grain Tasting Course.
The pastas are accompanied by the tasting of 2 wines: Lettera - Cesanese DOCG and Clea - Lazio IGP and a glass of local craft beer.
For countryside lovers, you can take walks along the paths (about 2 km) among the vineyards, olive groves and wheat fields of Donna Vittori alone or with guided tours.
For art lovers you can visit the current exhibition in the Horse Museum art gallery inside the Winery or the exhibition rooms of the works.
At night you stay in Donna Vittori's farmhouse/horse museum, an environment where you can breathe the art of the horse and you can admire the different stories of Roman and Italian equestrian art and tradition with rooms dedicated to the Roman Carnival, in Picchinenna and to Sustermans.
Breakfast in the winery with Donna Vittori's tarts and jams.

Information and Contacts
Donna Vittori – Borgo Agricolo

Via Cimate, 73
03018 Paliano (FR)

(+39) 3922294083 - WhatsApp