Hotel Touring Wellness & Beauty SPA
1 January 2022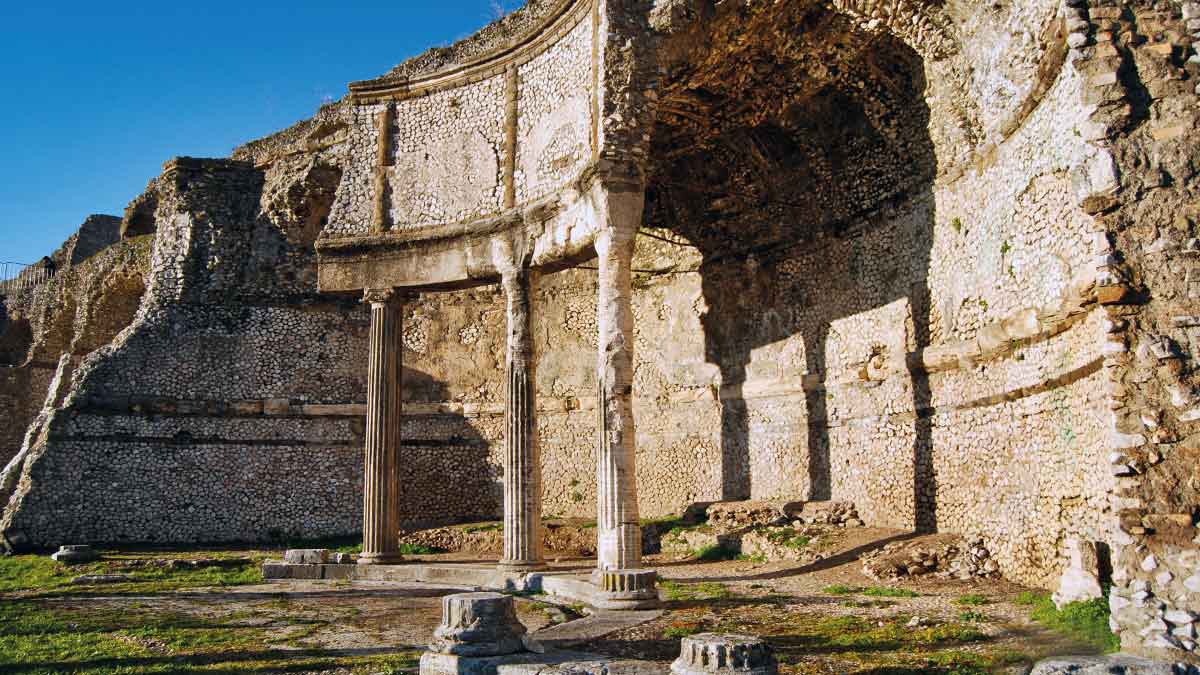 Palestrina
11 September 2022
The wine itinerary
Surrounding the Scalambra, the Cesanese territories open up like a clover. There is completely different soil and exposure, giving the wine a variety of aromas and scents. The Cesanese DOCG is a unique grape variety, and we can see it already from the cluster of the grapes that look like an angel's wing with small, round ruby-red berries. The vineyards are neatly divided into small plots scattered throughout the territory, which means that the farms have different crus and can therefore produce various labels. It therefore becomes an endless discovery as you visit the wineries, where the variety of wines will amaze you and leave you with unique feelings both on your palate and in your heart.
Exploration,
in a weekend
DAY 1: Anagni, Paliano
Even from the highway it is clear that Anagni is not only a symbol of history and the Middle Ages, for which it is known throughout the world. It is surrounded by vineyards and the cultivated countryside. Its historic centre enclosed in Roman-era city walls slowly opens onto a medieval village where time seems to have stood still. Tasting a few dishes of the local cuisine accompanied by the fantastic Cesanese wine is a must. After seeing the lands of the Caetani and hearing stories of the Popes, let's visit the stronghold of the Colonna family, Paliano where we find other growers, other flavours and other local specialities. Alleyways, small squares and the Fort that dominates it will leave you even more breathless.
DAY 2: Piglio, Serrone, Acuto
A continuous discovery of vineyards that, in an obvious way, put a lot of effort into their professionalism and competence in this endeavour that is Cesanese wine production. We are talking about an ever-evolving reality: new generations, agriculture 4.0, biodynamic production, experimentation, and open wineries. From Piglio to Acuto, passing through Serrone, following the bicycle and pedestrian trails, you will encounter many vineyards and many wineries open for a tasting. Making a stop is a must.