Sensory Forest
28 August 2023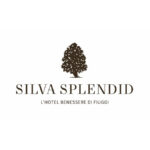 Silva Splendid
28 August 2023
Package dedicated to:
Individuals, couples, families, singles and small groups (min 6 pax)
Duration:
Full day
Aimed at:
Customers who love cultural and food and wine tourism, sustainable and responsible tourism.
Partners:
Prices:
To be agreed
Description
The territory of Alta Ciociaria is rich in history and unique places to discover, an infinite heritage of beauty.
Thirteen different municipalities, with many points of contact and nine Wonders which, thanks to their history and beauty, transmit unforgettable emotions.
All seasoned with precious experiences and memorable food and wine.